"Protecting our oceans is core to protecting our planet and the focus of everything we do."
Free Ground Shipping on All US orders!
WHAT MAKES SAFE CATCH ELITE BETTER
Canned Tuna Made for Athletes, Kids, Pregnant Women & Everyone
NEW TECHNOLOGY
The Only Brand to Test Every Tuna for Mercury.
BETTER
The Only Brand to Test Every Tuna to a Mercury Limit 10x Stricter than the FDA.
AMAZING PURITY
No additives or fillers. Just pure tuna.
BEST CHOICE
Meets Consumer Reports 'Low Mercury' Criteria set for sensitive populations such as pregnant women and children.
SUSTAINABLY CAUGHT
Monterey Bay Aquarium Seafood Watch Partner.
CHEF INSPIRED
Hand Cut Tuna Steaks, Slow Once Cooked Artisan Process.
MORE OMEGA 3s
Less Processing to Retain Nutrients and Omega 3s.
SUPER FOOD
Lean Protein. Paleo Certified. Whole30 Certified.
These fish seem identical. They are the same size. They swim in the same school. They both like recess and hate math.
This fish has very low mercury levels.
This fish has 10 times more mercury.
About 1 out of 4 tuna tested do not pass our strict purity standards
That's why Safe Catch tests every fish. And we're the only brand that does.
Sustainably Caught
We only source sustainably caught Pole and Line or FAD Free tuna.
Amazing Purity
We test every single tuna for mercury and only buy those that meet our strict standards.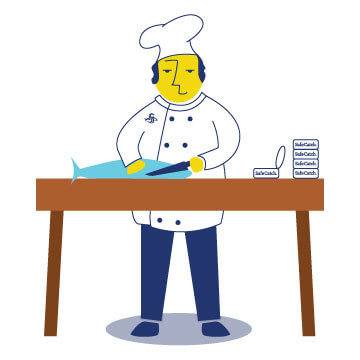 Amazing Taste
We hand-cut, hand-pack and slow cook solid tuna steaks to seal in nutrients and flavor.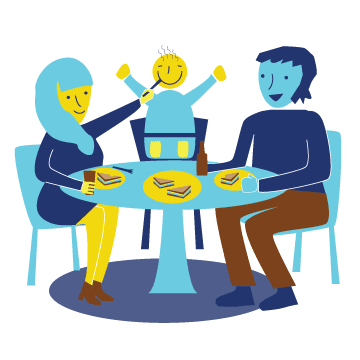 Pure Tuna
We make tuna without fillers or additives and our tuna is non-GMO verified. Just 100% pure tuna.
Love Safe Catch? Join our newsletter and get info on contributing to ocean purity. You can also check out our new eco merchandise in our shop! All profits will be donated to ocean conservation efforts.
Catch the Love on Instagram